Every emoji has a different meaning. Want to know more?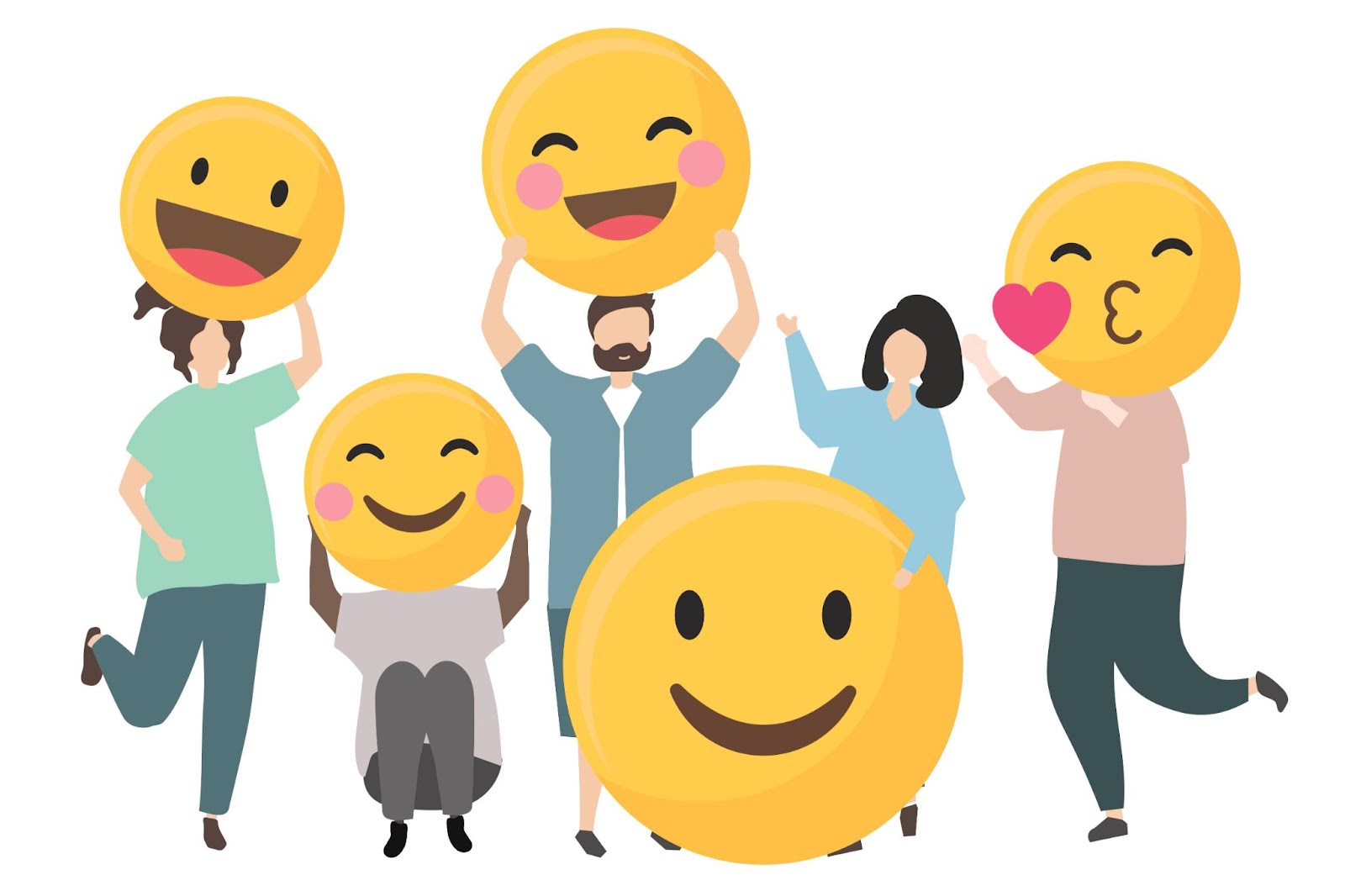 What's the one thing that makes any conversation better? Emojis!
No, the emojis aren't like the emoji movie. Emojis, or Emoticons, are graphics that are commonly used to express something creatively. The entire social media has its life in the use of emojis! If you're a social media user, or you're learning, then knowing what emojis are is a must.
Emojis on the Hindi typing Keyboard with best hindi stickers can express virtually anything if used correctly. They can make conversations memorable and help us express our thoughts in a catchier way.
Want a crash course on Emojis? You're lucky. We have a front-row seat available just for you! The first thing you should understand is that every emoji has a meaning of its own. The emoji's meaning will usually be crystal clear to you just by looking at it, but some of them might be tricky.
For this blog, we will stay on the different types of emojis.
Emojis present in this keyboard app can be majorly classified into the following categories:
Smileys and people: These emojis are basically used to represent the emotions and general actions of people. For example, the most common emoji people know is the 'laughing with tears' emoji. It says that you're laughing quite hard at something that you're replying to. Similarly, people waving can be used as the representation of 'hello' and 'goodbye'!
Animals and Nature: As the category suggests, these emojis are used to express an animal or a natural object. A lot of creativity goes into designing these emojis due to the sheer variety this category has.
Food & Drink: Another seemingly obvious category is this one. Emojis under this category represent all food items and drinks you can eat and drink (yes, even pizzas). These are used quite a lot in contexts of get-togethers or parties.
Activity: Activity Emojis can be used when you want to show what you're doing. An example can be swimming or any other sport for that matter. These essentially are for showing what you're doing.
Travel and Places: Can you fit all monuments of the world into your hand? With these emojis, you can! These represent popular landscape features along with famous monuments tourists regularly go to.
Objects: This category must have the maximum emojis under itself. It is used to represent any object popularly used, be it at a household or an office.
Symbols: The symbols category (you might have guessed it by now) contains hundreds of real-life symbols (the most popular of them being the peace symbol). These can be used quite creatively while chatting.
Flags: Flags are the identities of actual countries, organizations and societies. Though this category is used a little less than others, a lot of creativity and detailing still goes into its design.
These are some basic categories of emojis. They evolve with the trends too, so don't be worried if you can't recognize some of them!
Now, adding more fun and excitement to your emoji experience, Bharat Keyboard has launched its made in India Hindi Typing Keyboard which allows its users to create their personalised sticker heads. You also get access to a customized library of Hindi stickers and emojis.
It is a great way to connect, share and interact with your friends and family using mobiles and every digital device, simply by downloading the Hindi Typing Keyboard through the play store across all your android devices.
The amazing features of the Hindi Keyboard do not end here, it also offers easy-to-operate functions and a wide variety of jokes, shayaris, emojis, and GIFs which make communication over smart screens more enjoyable, life-like, and expressive.
Algorithms for instant recognition and correction of mistyped words are a plus for people with problems in cognitive processing and who might not have the best of times when typing on compact keyboards. People who have a hard time overcoming language barriers and want to engage with vernacular friends over media platforms can get on board seamlessly! Transliteration of text to widely used regional languages like Marathi, Kannada, Punjabi, Gujarati, Malayalam, Bangla, Manipuri, Arabic, Urdu, etc. has made its hand known.
Liked the keyboard we told you about? You can download hindi typing keyboard app Now.