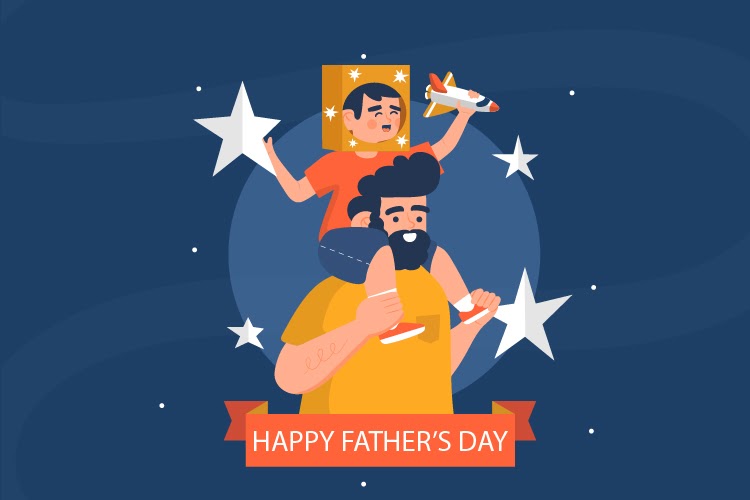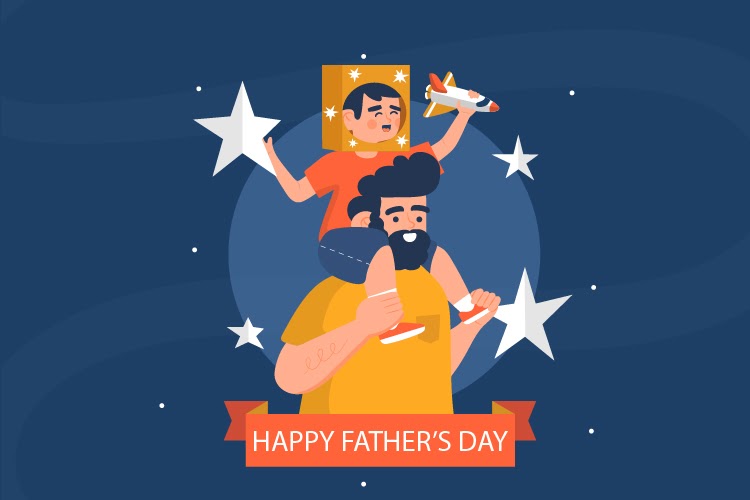 Fathers are like guiding light, they bring you out of your shell and make you brave enough to fight with your insecurities. Your father, just like your mom, has a significant influence in your life. The role of a father in shaping his children's life is something you can never underestimate. It is the fathers, who put their lives on the line to ensure that their families and children are strong, happy and healthy.
Father's Day is the day celebrated to acknowledge all of your father's compromises and sacrifices in his life to bring a smile on your face and see you happy all the time. This is the reason why you should never forget this day because your father deserves to be loved and appreciated.
Here's a question for y'all! What are all the factors that make your father the best in the whole entire World? The answer to this question is YES, simply because he's a father and he's always been great and not because he's a man endowed with a limitless number of qualities. Your father is amazing and the coolest and you don't really need to put up any reason to love him.
Father's Day is a perfect day to pamper dads, all over the world, with lots of love and blessings. Do let your dads know how special they're in your lives!
Tis' the day to have loads of fun with your father and a day you have to care for him a little extra. Express your innermost feelings for your Dad/Papa/father and let the world know how much you care about him.
Along with your father, your grandfather also needs to be honoured on this day. After all, he's the one who gave birth to your father and became your Granddad! Do not forget to give some love to your grandfathers too. Let this day be for your 'Pa' and your 'Grandpa'.
You're extremely blessed to have a person like your father, who's always there by your side no matter what happens. He's the one who brings out the best of you, moulds you perfectly to face any challenges and makes you brave enough to chase success.
Here are some quotes for fathers to honour them on this day and to make you believe how incredibly amazing and cool they are!
"One father is more than a hundred schoolmasters."- George Herbert.
"My father didn't tell me how to live. He lived and let me watch him do it." -Clarence Budington Kelland.
"Father!- To God Himself we cannot give a holier name." -William Wordsworth.
"A girl's father is the first man in her life, and probably the most influential." -David Jeremiah
"Dads are most ordinary men turned by love into heroes, adventurers, story-tellers, and singers of song." -Pam Brown
Which is the quote that seems more relatable to you? Well, all of these quotes are relatable at some point and this is the reason why your father deserves much more than what you give normally.
While a father's way of nurturing frequently takes the form of rough play and silly jokes, the fact that his influence is quite serious and important always remains in our minds. The existence of a fun loving and a cool dad greatly increases a child's chances of success, boosting up confidence and self-efficacy, along with physical and mental peace and natural, of course, the sense of humor.
This father's day, let's promise to take some time out and show some extra love and care to our fathers even if we're not at home with them. Let's at least make them believe that we'll always be there by side even when you're a few miles away from your home. LET'S DO THIS! AFTER ALL IT'S FATHER'S DAY PEEPS.
Download the Hindi keyboard now and give your love and respect to your cutest and best dads this Father's Day.
You don't realise this but keyboards make everything happen. From sending cute stickers to sending heartfelt messages, from sending crazy gifs to creating funny avatars and memes, the Hindi keyboard is hell lot of fun. Once you download the Hindi keyboard and start using it, there's no going back.
Let's come back to the main discussion. You must be wondering, why do we need a Hindi Keyboard to celebrate Father's Day? Well, you definitely need it. The Hindi keyboard will let you have so much fun with your father far more than you can ever expect. Let us see how!
As your father must be very fluent in Hindi language, do send him messages in Hindi language and make him feel proud that your Hindi skills are quite good. Yes, parents feel proud in the smallest of things. Use good words with the help of the Hindi keyboard app with correct grammar and you're good to go.
Express your love for him to the fullest using various emojis, so that he can feel your emotions too. Emojis are a great addition that works well when you're trying to show some extra care for someone. Use emojis in your conversations. It makes everyone happy.
You can also send gifs and stickers while cracking some jokes. You can totally be a crackhead and send funny gifs and stickers to your father to have a conversation like you never have generally.
Take him to the world of nostalgia, remind him of all good times. Not the hard times, but the times when he was genuinely happy. Let him believe via texts that he's been a great father throughout and will always be.
Send funny photos of him and write memes, funny lines, etc and indulge in conversations that make him laugh his heart out.
These were some of the important stuffs we wanted to share with you. The special occasion of Father's Day is finally here and so let's begin to do what we do the best. Take some inspiration from this article and do let your friends know the same. Because every father is special! Happy Father's day to your coolest Dads from our side!