Ganesh Chaturthi 2021 – Wishes, free Gifs and lots of stickers to share on Whatsapp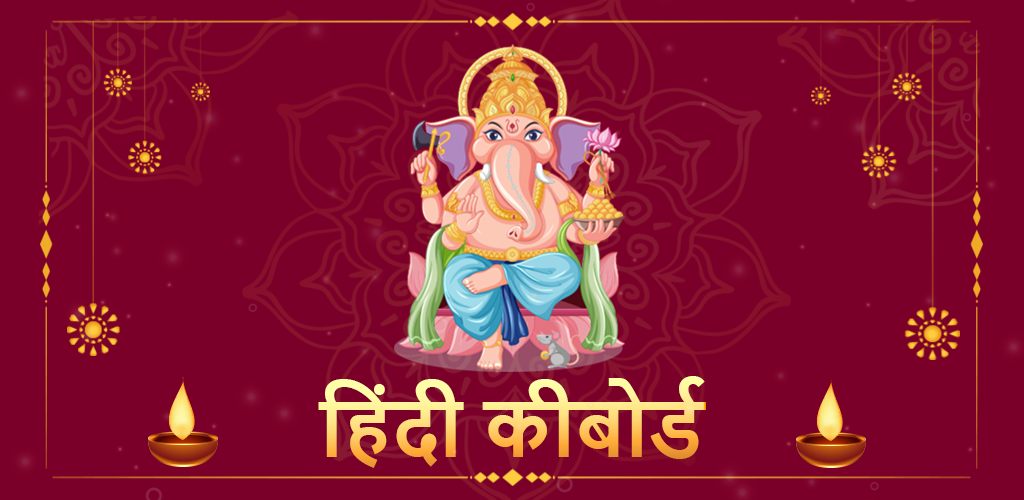 Vakrtunda mahakaya, suryakoti samaprabha
Nirvighnam kuru me deva, sarva karye susarvda
Before beginning any puja, or starting any shubh karya (auspicious work), we pray to Bhagwaan Ganesha. It is what our Vedic scriptures tell us to do. And so have we done before we go on a journey to know how we can make this Ganeshotsav divine and memorable. Ganesh Chaturthi is the time of the year that brings families, friends, and neighbors together. We hope that even enemies come together and solve the disputes between them, in front of the Vighnaharta (Remover of Problems).

Ganeshotsav, or the celebration of Ganesh Chaturthi as a society, was started by Bal Gangadhar Tilak, popularly and lovingly called Lokmanya Tilak, by the whole nation. He started this so that people could come together and bond over divinity. Doing so will remove the division in the society and unite people in the freedom struggle against the Britishers. This festival not just continued but has only grown with time, including millions of devotees bringing Ganpati Bappa home.
Even today, we are battling the deadly virus that plagued the whole world. With the lord's blessings, our brilliant scientists have developed vaccines that are working to bring life back to normal. While we all wait for our doses and rejoice in getting vaccinated, going to someone's house is still feared. But festivals are supposed to be celebrated together, Bharat keyboards are bringing people and Bappa's darshan (God's sight) to you with the help of their Hindi keyboard app.
When Lokmanya Tilak started this festival, the power of newspapers was paramount. In today's digital age, we make use of typing, emojis, and stickers to portray our views. All these things are visible to everyone around us, and we have the power to connect to others beyond oceans. The Hindi keyboard app makes us realize the importance and luxury of what we have, and makes our typing experience truly memorable.
Before we even begin using this keyboard, we will have to download the app from Playstore. The Hindi keyboard download procedure is very simple and you can set the keyboard up before you use it. After downloading, you will be prompted to accept the privacy policy of the keyboard, and then you can enable it. Once you complete this, head on to personalize your keyboard. Select from millions of themes, or put background images to your keyboard; adjust the dimensions and select how rigorously you want your auto-correct to work. Once you are all set, head on to your chatting apps to experience the keyboard first hand.
Four keyboard options can be set on the keyboard, which are the English, Hindi, Hinglish, and Compact keyboard. You can switch between these keyboards with one tap on the button beside the spacebar. If you type fast in English, the auto correction feature will reduce mistakes. If you are typing in the Hindi varnmala, word suggestions will help you complete sentences without having to type them. The Hinglish keyboard is a great tool to type in Hindi fast. Type your messages with English letters and the keyboard will convert them instantly to Marathi. Now sending wishes, inviting guests, or just chatting has become easy for me. Sending Hindi messages doesn't take time, and has also increased my horizon of work.
Keep the mood in your Texting groups positive and active by sending amazing messages. And no, I don't expect you to be a writer in a day, unless you are one. I am talking about using the bilingual library of the Hindi keyboard app. This is available from the quick access bar of the keyboard. Choose from hundreds of Hindi and English jokes, splendid quotes, and soothing Shayari. You can send them with just a click. These messages give morning motivation, can make people who are sad feel better, or give a tap on the shoulders of those in need of it. Ganeshotsav is a time of love and unity, so send your loved ones such messages to make their day.
We talked about bringing Bappa home this year for you, we meant it. The Hindi keyboard app's exclusive and attractive Ganeshotsav special stickers will make your festivities extra special. The stickers are designed especially for you, with color and attention to detail. We can use a Hindi sticker keyboard without any arguments, as this is the best sticker keyboard on Playstore. There are many ways that stickers can be sent and also made with the Hindi keyboard.
Starting with, invite your loved ones home with avatar stickers. Ready-made sticker packs of the keyboard can be combined with your avatars to create stickers with your face on them. When you share avatars, stickers bring a different reaction. Surprise, awe, and the will to come will automatically come. The stickers from the keyboard's Raksha Bandhan collection brought lots of reactions from my cousins. Some of them even downloaded the keyboard, but that is a different discussion.
Coming back to stickers, if say you want to wish Ganptai bappa Morya, or imagine you read this somewhere, you won't feel anything special. But, if you send the same thing as a sticker, it will instantly catch your attention. That is what the Poptext feature of the keyboard is. Send words up to 25 characters as stickers automatically converted into graphical form. Simply click on the preview shown at the left-hand corner and the sticker will be sent on the chat that you have opened. If you do not want this feature to be seen, you can do so from the app.
Furthermore, emojis have transformed our chatting experience. Even professional studies have shown that emojis convey our messages better. So when you share the folded hand emoji for Ganpati Bappa or emojis of sweets and flowers, do it bigger with the Hindi keyboard's Bigmojis. Hold on to the emojis for a few seconds, and the keyboard will increase the emoji size. Once you release it, the Bigmoji will be sent as a sticker. These stickers can be added to WhatsApp as usual. Some of the Bigmojis are also animated which gives them a special look.
You can make animated stickers using the keyboard. You will no longer need third-party softwares or applications to make creative, engaging, and personalized stickers as these can be done through the Hindi keyboard app.
When we bring Ganpati home, the last ritual in the puja is the Pran Pratishthan, that is, the idol is no longer a block of plaster, but is the manifestation of God and has a soul, a life (Pran). Needless to say, we cannot keep our eyes off Ganpati Bappa. We just feel like looking in their deep eyes, being very much in front of you and not as an idol. The Hindi typing keyboard lets you choose from hundreds of existing themes to personalize your keyboard appearance. Set background image of Ganpati Bappa, so that every time you enable the keyboard, you can take his darshan.
It has been about one and half years since the pandemic changed our life. Each and every one of us has suffered in some way or the other. The virus doesn't see race, religion, age, gender, and financial status. It just ruins everyone's health and life. Similar to the prior, Lord Ganesha doesn't see anyone's social or financial status, but contrary to the latter cures everyone of problems and brings positivity in our lives. The vaccination drive that started a few months ago in our country is giving a new life to us. In the hope that you do not miss any important news or information related to the pandemic and vaccination, the Hindi keyboard app has stepped up. The Covid Resources section of the keyboard has all the latest links to the above-mentioned things. We pray to Lord Ganesha, that he absorbs this virus from the world and brings happiness with his endearing blessings.
After the Hindi keyboard download, I feel I have a special tool to take my chats to another level of enthusiasm. Raksha Bandhan, Gokulashtami has gone by with sharing the beautiful stickers from this keyboard, and now with our beloved Ganpati Bappa coming to our home, it is going to be another well-spent festival season. In the feet of Bappa, we fold our hands and bow our heads, and pray for peace and happiness in the world. Add for you, a great time using the Hindi keyboard app.
Ganpati Bappa Morya!
Mangal Murti Morya!