How do I use a Hindi Keyboard in an Android?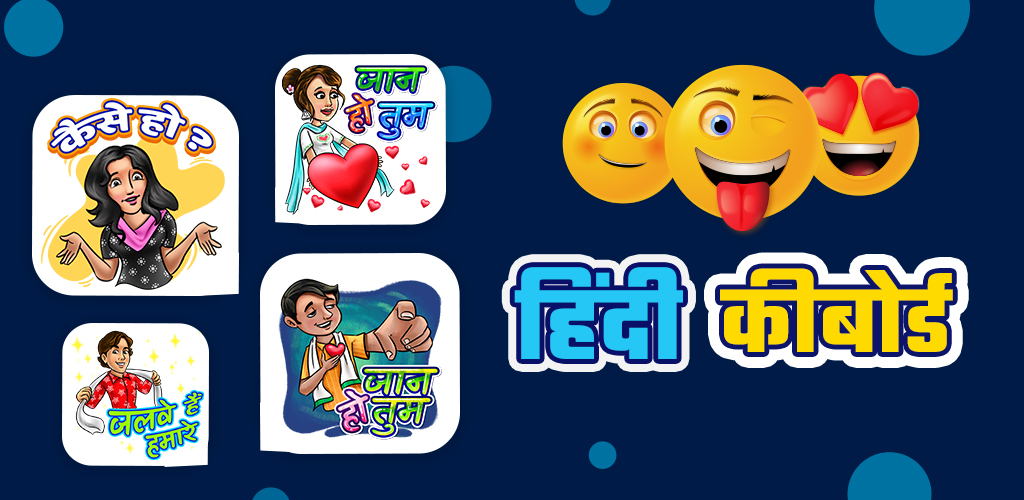 Are you looking for a way to type Hindi on an Android device? You might be interested in using a Bharat Hindi keyboard.
A Bharat Hindi keyboard app is made specifically for Hindi typing. It has been designed to help you type faster and easier than other keyboards. Additionally, it has been proven to be more accurate than other keyboards when it comes to Hindi typing. So if you're looking for a way to type Hindi on an Android device, a Bharat keyboard might be the answer for you. Download Bharat Hindi Keyboard app from google play store, Click here!
Step by Step Guide to Install a Hindi Keyboard On Your Android Phone?
You just need to follow these simple steps to use Hindi keyboard in an Android:
Open the Settings app on your Android device by tapping on the icon on the home screen or by pulling down the notification shade and tapping on the Settings symbol.
Now Scroll down to the Language & Input option in the Settings App. On Samsung smartphones, this may be located in a separate location; use the search icon to locate it.
If you're using an older version of Android, go to the Language & Input Page and look for the Keyboard & Input Methods tab.
Then press on the current keyboard, which is designated as Current Keyboard on most Android versions. The default keyboard on recent Android versions is either GBoard, SwiftKey, or your UI-customized Keyboard, such as Samsung Keyboard for Samsung.
Then touch on Languages, which should bring up a selection of languages where you may search for and add the language of your choosing.
Toggle on the button next to the Hindi header; you may need to turn off the switch for the Use standard language version. This will install and activate the Hindi language for your keyboard.
If you are looking for a way to type Hindi on your Android app or Whatsapp account. There are a few ways to do it:
There's nothing quite like chatting in Hindi on WhatsApp. Not only do we get to hear the latest Hindi news, gossip and jokes, but we also get to learn more about other people and their lives.
If you're someone who loves talking in Hindi on WhatsApp, then you know how great it is to be able to do so in a language everyone can understand.
If you are looking to learn Hindi on WhatsApp, then you have come to the right place! Bharat Hindi Keyboard app is packed with amazing Hindi speaking stickers, emojis and fun elements that make learning Hindi easy and fun. Whether you want to learn for fun or for work, this app will help get you started.
Open your WhatsApp application on your smartphone and begin a conversation.
To begin typing the message and open your keyboard, press on the text area.
Select Bharat Hindi Keyboard; on an iPhone, press and hold the globe icon in the bottom left corner of the keyboard to choose the language; on an Android, press and hold the space bar and touch on Hindi.
You will begin to see the Hindi alphabet and will be able to type in Hindi in WhatsApp as a result.
Well, If you are also looking for a way to type Hindi with an English keypad, here are a few ways to do it:
To compose a message in Hindi, press the "a->" key on the English keyboard to toggle the translation mode on and off. Simply write Hindi phrases in English letters, and the programme will transliterate the text into Hindi. Turn it off and return to typing in English.
Which Hindi Keyboard app is best on Android or Which Keyboard app is best for Hindi Typing?
If you are looking for a keyboard that is perfect for Hindi typing, then you should definitely check out the Bharat Hindi Keyboard app. This keyboard has been designed specifically for Hindi typing, and it is one of the most reliable keyboards. Plus, it has a lot of features that other keyboards don't have.
With our easy-to-use and intuitive software, you can easily type Hindi conversations in a fun and exciting way! Bharat Keyboard makes it easy for you to type Hindi conversation starters and endings, so you can have more fun and make better Indian-language texts.
For example, it has a keypad that is large enough for comfortably typing in hindi. It also has a Backspace key and a Cut key that are both very helpful for entering Hindustani characters. And finally, it has a built-in Hindi translator that makes it easy for you to type in Hindustani words without any trouble. Additionally, our keyboard has an easy-to-use touch screen, so you can easily interact with your friends and co-workers in Hindi without much hustle.
With its innovative and user-friendly interface, it's easy to type Hindi phrases with precision and accuracy. Plus, our intuitive keyboard allows you to enjoy the pleasure of a good conversation while you type. So what are you waiting for? Start typing up some Hindustani dialogue today!