How to use Hindi Keyboard for an android mobile?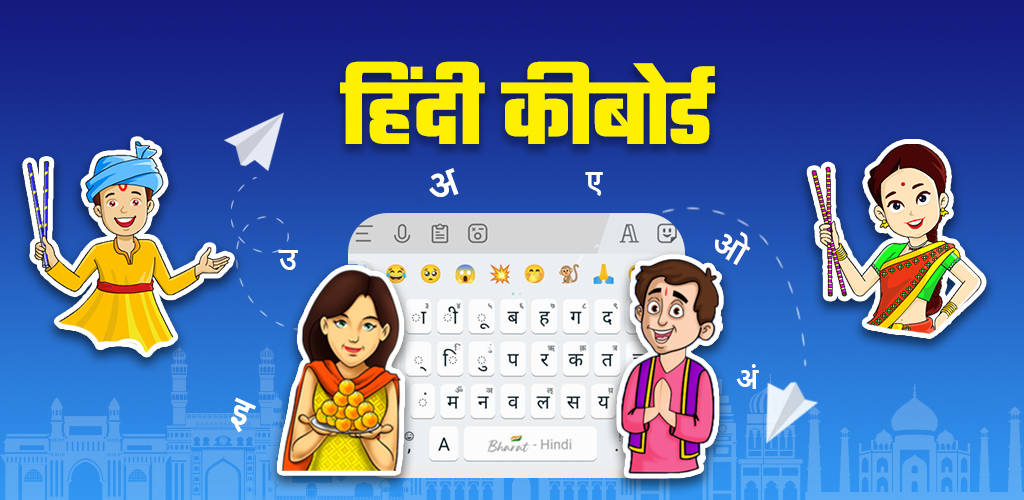 The era of smartphones with their plethora of applications and the internet has made our lives easier in so many ways. We can stay connected to our friends and family all the time and carry out our daily tasks with just a click. But the downside of technology is that it has also affected our communication skills.
It is not easy to strike up a conversation with someone these days. We check our phones for notifications at the most unexpected times and we end up ignoring people at a time when we could have talked to them.
Tasks like sending a text message or a quick email have become so common that we have almost become immune to them.
So, how can we stay connected and keep in touch with each other? We can't! That is where Technologies like Hindi Keyboard with Hindi Typing come in.
Stickers are one of the best ways to express yourself in a chat. Whether it's to amuse your friends, say something funny, or even ask for a date, stickers are the best way to add a touch of vibrancy to any chat. If you're using WhatsApp to chat with your friends and family, you'll want to know how to use stickers.
Well, even an effortless voice typing is just as important as typing out your texts and social media posts. If you struggle to type out your texts or posts via your smartphone or computer's keyboard, then you should know that it's not the end of the world. This not only makes it easier for you to communicate with your friends and family members, but it also makes it more fun!
If you are looking to make your application stand out from the crowd and get more user attention, then the best way to do it is by providing a friendly and personalized experience to your users.
You just need to follow these simple steps to use Hindi keyboard on an Android:
Open the Settings app on your Android device by tapping on the icon on the home screen or by pulling down the notification shade and tapping on the Settings symbol.
Now Scroll down to the Language & Input option in the Settings App. On Samsung smartphones, this may be located in a separate location; use the search icon to locate it.
If you're using an older version of Android, go to the Language & Input Page and look for the Keyboard & Input Methods tab.
Then press on the current keyboard, which is designated as Current Keyboard on most Android versions. The default keyboard on recent Android versions is either GBoard, SwiftKey, or your UI-customized Keyboard, such as Samsung Keyboard for Samsung.
Then touch on Languages, which should bring up a selection of languages where you may search for and add the language of your choosing.
Toggle on the button next to the Hindi header; you may need to turn off the switch for the Use standard language version. This will install and activate the Hindi language for your keyboard.
Well, If you are also looking for a way to type Hindi with an English keypad, here are a few ways to do it:
To compose a message in Hindi, press the "a->" key on the English keyboard to toggle the translation mode on and off. Simply write Hindi phrases in English letters, and the programme will transliterate the text into Hindi. Turn it off and return to typing in English.