Raksha Bandhan : How to download and send Free Rakhi Stickers on WhatsApp for Android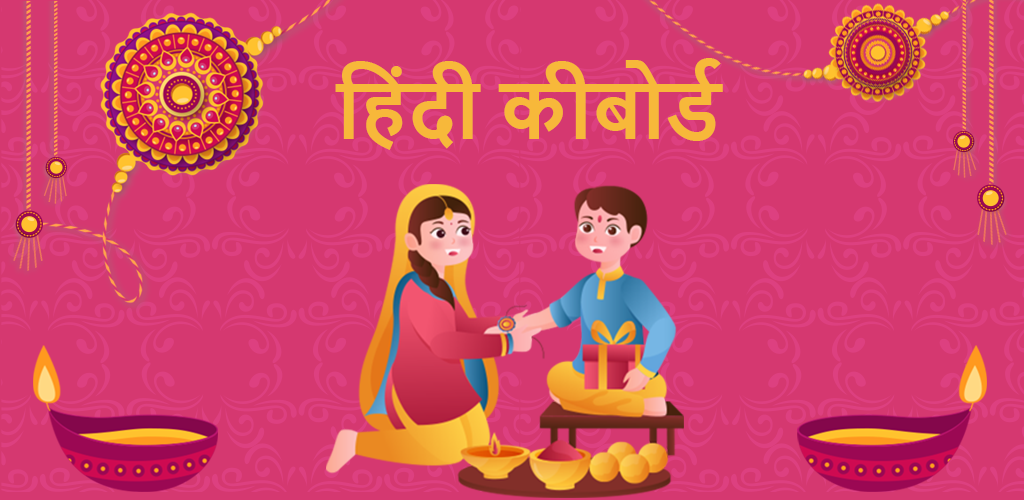 The most sought-after day for all brothers and sisters is round the corner and we couldn't be more excited. The blissful atmosphere, gifts wrapped in colorful sheets, donning beautiful dresses, and mouth-watering sweets, all perfect ingredients for one of the most awaited festivals of the year.
During Raksha Bandhan, a sister ties a rakhi on her brother's hand as a symbol of his bond and duty to protect her from any harm. But similarly, devotees also tie rakhis to their Guru, who is equivalent, or according to the holy scriptures, superior to God, and pray to keep them under their divine blessings at all times.
A few weeks before Raksha Bandhan, women and girls find the perfect rakhis for their brothers. The preparation is eventful, as brothers spend time thinking about what to gift their sisters. At least some brothers do, the rest of them remember it at the last moment. Many times, they are unable to meet because of the distance that separates them. So sisters generally courier their rakhis. We are lucky enough to be at an age where we can see our sisters and brothers face to face over video calls.
Innocent banter between brothers and sisters is a must during this time and escalates more during Raksha Bandhan. Today, we can send each other loving messages, beautiful stickers, and talk to each other, which makes us forget the land and seas between us. And to make your Raksha Bandhan extra special this year, Bharat keyboard's Hindi keyboard app has some extraordinary features for you!
This Made in India, expertly designed keyboard fulfills all the requirements that you might have for a fun conversation. From simple typing options like English, Hindi, and Hinglish, which we all mostly prefer, make typing fast. The Hinglish keyboard allows you to type in English and converts it into Hindi instantly.
Imagine you wish to type a message to wish your sister, but what you have thought of is big and tiring to type. Sochke hi thakaan ho gayi? Not to worry, use the Speech to text feature and simply speak your message. The keyboard will convert this speech to a message in your desired language.
During Raksha Bandhan, mostly you will be sending a Shayari, or a hilarious joke to make your cousins laugh, the keyboard has a library of amazing Quotes, jokes, and Sayaris that are shareable instantly. You wouldn't even have to think or write it yourself.
The most exciting part of our chats is stickers. Brace yourself to consume the never-ending and constantly updating stickers of the Hindi keyboard app. The app has hundreds of ready-made stickers, provisions to create avatars, and animated stickers of your own. The keyboard has the latest stickers on Raksha Bandhan that have been specially designed for you. There are different sticker packs that can be added to the keyboard and can be used indefinitely.
Here are the steps to add stickers to your whatsapp right now.
Step 1: Install the Hindi keyboard app from Playstore. Enable the keyboard.
Step 2: Go to the keyboard settings. Go to Stickers and download the pack you want.
To use the stickers on Whatsapp, follow these steps.
Step 1: Open your whatsapp chat/group. Enable your keyboard by click on the typing area. Click on the stickers shortcut key
Step 2: Slide to find Rakhi symbol, which is your sticker pack and click to share instantly!
Some of the stickers that you can get on the keyboard are given below.
A cute sticker of a little girl holding a plate with rakhi, diya, kumkum, and ladoos. You can replace the face with your avatars, that would make personalized stickers ready for you instantly.
I know you will very well agree that Raksha Bandhan is a bond of love and trust. This is what this sticker symbolizes. As before, you can add your avatar
Okay, let us be honest, how many of us have said this to our sisters? Even though it is just for fun, expressing how needy your sister is, is the fun of Raksha Bandhan. This sticker shows exactly that.
Talked about brothers above, now it's time for the sisters. Every flexed after getting a hefty sum on Raksha Bandhan? You are missing out on major fun and unofficial tradition of Raksha bandhan. Send this sticker with your face to show appreciation to your brothers.
Hype your gifts by sending initial stickers like these to your stickers. This will increase the excitement amongst your sisters and the sweetness of the gift will be increased manyfolds.
Aila, Jadoo idhar kaise? Don't worry, this is not Jadoo from Koi mil gaya, this is how the sticker looks without your avatars. By this, you will get an idea of what difference your beautiful avatars make to the stickers.
Ps. Your sister will say this is you, even if you don't add avatars to the sticker.
Raksha Bandhan is a memorable day for all brothers and sisters. Even amongst all the fun and teasing, when the sister is typing the rakhi, there is a connection formed instantly. An unsaid bond of love, trust, and respect. A lot of people have tried to misrepresent this festival but it can be summarized completely with two beautiful lines from an old Hindi movie:
Behna ne Bhai ki kalai se, pyaar baandha hai
Pyaar ke do taar se, sansaar baandha hai