HOW TECH INNOVATIONS FACILITATE EVERYDAY LIFE OF THE ELDERLY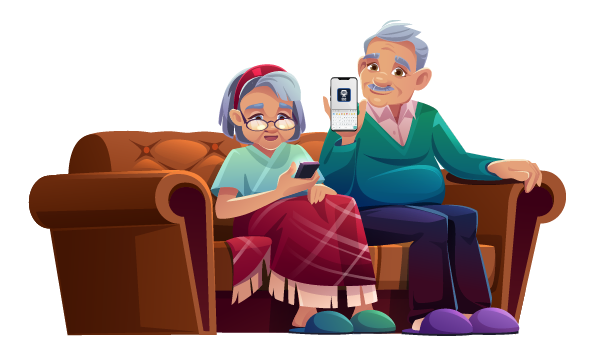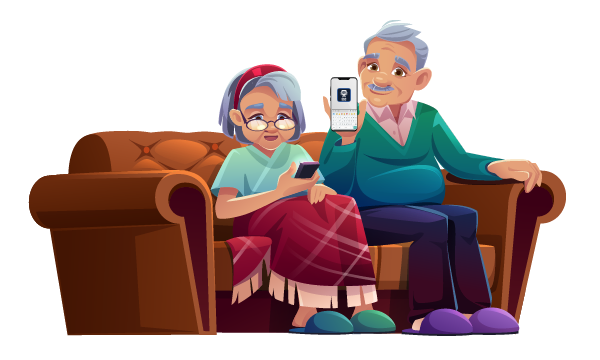 The elderly are not as helpless as you might think anymore, with new-founded technologies in place that complement their laid-back lives and help them towards achieving creative, social, and interactive independence. The world population over 70 years of age is increasing and with this trend comes a gripping need to help this part of our population, past their prime age, lead the rest of their lives productively and satisfactorily more than ever. Thankfully, the leading consumer companies have caught up with the changes faster than we imagined and are meeting these needs with fervour.
Let's take a look at how the services of Bharat have a significant impact on how the elderly interact with their friends and loved ones daily.
Bharat Hindi typing Keyboard are equipped with easy-to-operate functions and a wide variety of jokes, shayaris, emojis, and GIFs which make communication over smart screens more enjoyable, life-like, and expressive.
Algorithms for instant recognition and correction of mistyped words are a plus for the aged with problems in cognitive processing and who might not have the best of times when typing on compact keyboards.
People who have a hard time overcoming language barriers and want to engage with vernacular friends over media platforms can get on board seamlessly! Transliteration of text to widely used regional languages like Marathi, Kannada, Punjabi, Gujarati, Malayalam, Bangla, Manipuri, Arabic, Urdu, etc. has made its hand known.
Partial loss of dexterity and hand-eye coordination with age is hardly a concern because of features like 'glide typing' and word prediction, where the user can type faster and more efficiently by sliding his/her fingers from letter to letter and can do away with 4 letters out of 6 in a word, the AI fills in the rest.
Those who feel more comfortable communicating via speech rather than having to type endless words have a place here. Bobble voice API is a pro at converting speech to text in 9 of the major Indian languages – English, Hindi, Bengali, Punjabi, Gujarati, Marathi, Kannada, Tamil, and Telugu. Speak and Bobble will handle the rest with masterful accuracy!
Having trouble recalling the appropriate word? Never again. Once you type a word, Bobble adds it automatically to your dictionary, so the next time it can pop right into your suggestions and make your conservations authentic with the right choice of terms.
The older generation can now celebrate every festival from Navratri to Holi and every special occasion from birthdays to anniversaries by adding 'cherries on the top' of their written greetings with the help of customised stickers and GIFs. Let your enthusiasm shine in the best possible way with virtual party poppers!
With its ever-expanding user-friendly keyboard applications from the proficient word, emoji, and meme prediction to resilient features allowing the user to manoeuvre his/her way out of varied typing requirements like quick-sends or long and repetitive stretches, Bobble might just be the technology for not only youngsters and working population, but also the elderly with realistic expectations from ICTs who are searching for ways to get the hang of operating them as effortlessly as their children do.
Download Hindi typing keyboard app Now! and enjoy different type of experience with stickers, GIF's and many more.