Ultimate Guide to Hindi Transliteration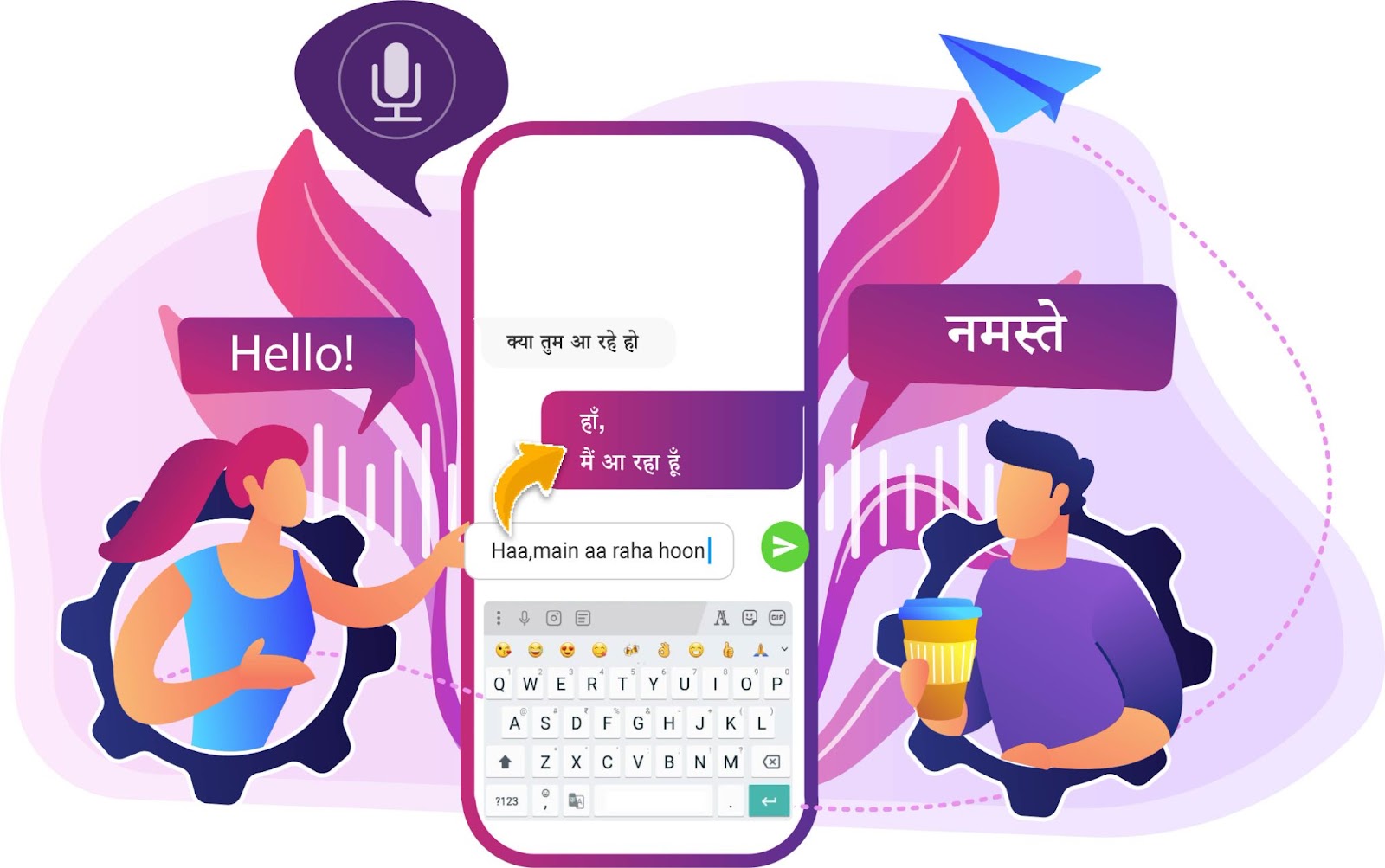 Hindi can be a tricky language for those who don't speak Hindi frequently. It is renowned for its simplicity, thanks to its origin in Sanskrit. However, Hindi spellings can be a headache even for those who can talk adequately in Hindi. So, of course, people who aren't frequent in Hindi will think of the spellings as a nightmare!
For those who aren't much familiar with transliteration, it simply means writing spellings from one language into another language by using the most similar letters in both languages.
Transliteration apps were created to solve this problem. Their primary purpose is simple: convert the letters of one language into the most resembling letters of the other language. Hindi transliterators are widely used by people of all generations and regions.
The Hindi Keyboard comes with one such Transliteration feature. In that feature, you can type spellings in English and relax about their Hindi spellings. The app makes the job easier for you!
We bring you a small list of tips to get the best results from the transliteration feature of the Hindi Keyboard App!
Did we manage to catch your interest? Do you want to become a pro at transliterating text and ultimately have effective conversations amongst people in your circles? We suggest you should read on!
There are a few tips you can always follow to improve transliteration. We'll just leave a couple of them below. Hope that no one sees them…just kidding. Read ahead!
Do not get the original spelling wrong. Sure, transliteration seems like a risky business if you are not very familiar with it. Honestly, it's not even that difficult. However, the spelling of the original word is something where most people might go wrong. If that is wrong, your transliteration software will always give the incorrect result., no matter how advanced it might be. So, you have to make sure that the original spelling typed is the correct one.
Try not to use a lot of spaces while transliterating. This is something that can annoy you beyond your scope of imagination. Your spelling is correct, you've rechecked it thrice, and you still get the wrong conversion! Well, that might be because of improper spaces between words.
Avoid transliteration using voice typing. While transliterating using voice typing, it is essential to give pauses at the right moments. The way of talking varies with each person, so it's virtually impossible to understand what you spoke perfectly. This seems to be okay while conversing usually. But, it can be problematic when you say a word and the app produces the spelling of a different word. This is why typing might be a better option for transliteration.
Transliteration features, if used correctly, will be necessary for your life if you have to communicate in different languages daily. The Hindi typing Keyboard provides a variety of features, including transliteration. It serves as a one-stop solution for English-to-Hindi typing.
So what are you waiting for? Hindi Keyboard Download