When is Gandhi Jayanthi 2021: History and Importance of the Day!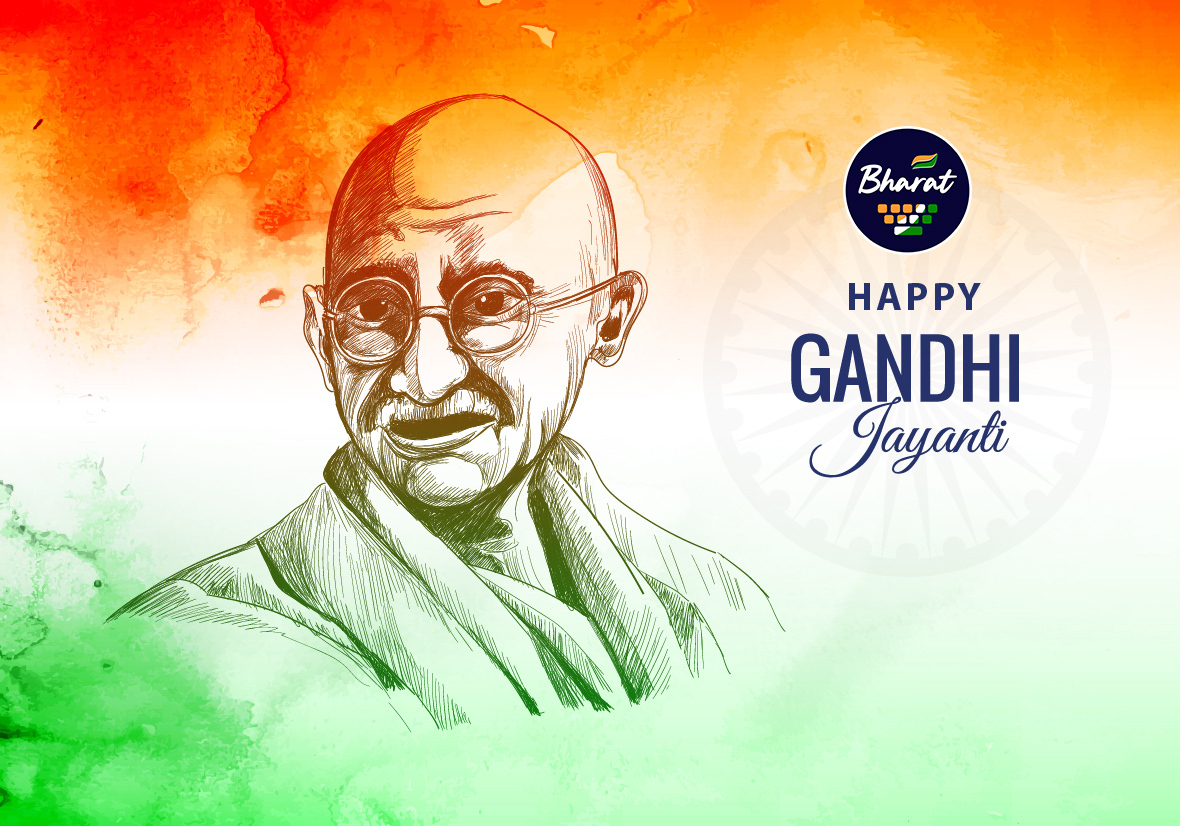 Generations to come will scarce believe that such a one as this ever in flesh and blood walked upon this earth !
How true were Albert Einstein's words on the person who is revered throughout the world, whose name is synonymous with peace and non-violence, and whose teachings find relevance in today's disturbed world. Amidst the peak of British rule, in the city of Porbandar in Gujarat, about 152 years ago, Mohandas Gandhi, respectfully known later as Mahatma Gandhi was born to Putlibai and Karamchand Gandhi. Gandhi's nature of simplicity and humbleness was expected, born on the land of Sudama, Bhagwan Krishna's dear friend and companion during their gurukul (school) days. The day of his birth, 2nd October, is celebrated as Gandhi Jayanti and in accordance to his principles, the international day of non-violence.
History is an important part of our lives. It keeps us aware of our roots so that if there comes a diverging path ahead of us, we choose the path that does not go against the very ideals our forefathers fought for. Celebrating Gandhi Jayanti is not a formality, it is not us remembering the great soul once a year for the sake of publicity. We Indians do not consider it a festival of peace because we seek affirmation from the western world. The idea of non-violence and peace is at the very heart of traditional Indian culture. Foreign forces have time and time again tried to dismantle the harmony and foundation of this nation but failed to do so. The reason for it is that 'Bharat' is a way of life. Just like we cannot extract a tree using a lever, Indianness cannot be extracted by mere words or spreading hatred, as the Britishers did. Mahatma Gandhi made people aware of their roots, aware that the soil that is bound to them is of their motherland, and the day they lose hold of this, the entire nation which can be symbolized as the tree trunk would fall.
Gandhian principles are not subtle but require great mental strength to practice. Imagine someone pushing you deliberately. What would a common man like us do? Push them back? Or maybe yell a few abuses. Implementing Gandhian principles start at this very stage, from simple things that we may not even realize. Having seen discrimination and cruelty, and having experienced the same during his time in England and South Africa, Gandhi's will to solve this humanitarian issue grew stronger with every incident. It makes us wonder if his methods are still relevant in today's divided and disturbing world? The answer could be debated, but in simple words, the answer is yes. Why would peace and non-violence not work when both or all parties believe war is destructive? Gandhi emphasized the power of words over violence. To bring forward more ideas in the regional languages, Bharat keyboard's Hindi keyboard app acts like the press of the 19th and 20th centuries.
Why do we bring this up? During those days, it was really difficult to convey a message to someone in another city. Let alone one person, we are talking about uniting people of the whole nation for the sake of independence. Today if a robbery happens in a building in Mumbai, someone sitting in New York too can know about it through social media. But sending a message to a huge population, the only way was through newspapers and magazines. Imagine the power of words, that revolutionary figures, with their extremely strong appeals, were successful in bringing millions of people together. Gandhi's regular articles in newspapers would inform people of the freedom struggle. Because he regularly travelled the whole nation, he was able to write about different parts and spread its news everywhere.
To keep the power of words alive, the Hindi keyboard lets you type Hindi without any hassle. The transliteration keyboard lets you type in English while the keyboard converts it into Hindi in real-time. The keyboard has famous Hindi quotes, jokes, and Shayari from eminent Hindi authors and poets, famous personalities, freedom fighters, and community-contributed. They make your chats not just fun and interesting, but informative, impressive, and intellectual. Words of great personalities are an inspiration to all citizens and the Hindi keyboard's literature content does just that.
Another area where Mahatma Gandhi was not just vocal about but his actions complimented his words was cleanliness. Swatchhata (cleanliness) manifests into the cleanliness of thoughts, brings purity in ideas, and makes one think clearly. A noble intent with correct actions will always lead to success. Hence, cleaning his garden, streets, or offices, Gandhi never cared about what people might speak about him. Although there were a lot of people around him who could have done the cleaning, he reverberated the message that it is the duty of each and every person to keep his surroundings clean. If so happens, how could there ever be litter?

This message was given a shape and the Swatchh Bharat Abhiyan was launched in 2014 by Hon' PM Narendra Modi. The idea was simple, to raise awareness about cleanliness and spread Bapu's message throughout the world. This initiative's speciality was public participation. It wasn't possible without them picking up sweeps and cleaning their surroundings.


How do we relate this to our digital space? Storage is a big issue in mobile phones. We feel like keeping all the incoming photos and videos but our phones' tummy gets full pretty fast. During such times we head to the apps section of settings and search for apps we never use. Do you know of an app that you can never remove from your phone? The Hindi keyboard Online. The app is small, with no additional storage requirements. But the fun part is, the keyboard has hundreds of sticker packs ready for you to use. Hindi Stickers of our great Bapu can be sent to remind everyone of his everlasting legacy. Share his thoughts by converting messages up to 25 characters to stickers instantly. Make avatars and GIFs and share them with your friends.
The world is in dire need of Gandhian ethics and principles. How effective would that be when force is used as a weapon and intimidating, we don't know? But one thing is certain. War is not a new thing, in fact, it is reduced drastically but acts of terrorism have increased. Wars could be stopped by holding discussions and diplomacy but can we reason with terrorists? Whatever be our answer, we are sure that Mahatma Gandhi would say yes. It is this firm commitment to his ideology that will never lose relevance in the future. To this great persona, and a noble soul, we pledge to follow his path, and that would be the best gift we could give him.